Hi Jeff & Familiar Freak
Rhino Handmade just announced (see quoted text below) they will be releasing a 2CD set of previously unreleased live recordings of Iron Butterfly at Fillmore East, April 26-27, 1968. The thing that caught my attention was that the original engineer Lee Osborne is mentioned in the Rhino product description. It states he recorded the Fillmore East shows on a 1/2" four-track machine at 15 ips.
The Doors played the same venue a month earlier March 22-23, 1968.
Question: is Lee Osborne still around and is the Doors archivist in contact with him? Is it possible Lee was the Bill Graham "in house" Fillmore East sound engineer in 1968? And might he have been the one who recorded The Doors there March 22-23? If so, might he know what became of the tapes? Didn't Vince Treanor confirm that Graham's in house staff recorded The Doors during the March 22-23 Fillmore East 1968 gigs?
Source:
http://www.rhino.com...ndmade?cmpid=ga
Rhino web site:

Iron Butterfly made its New York City debut at the Fillmore East in the spring of 1968, recording all four shows from April 26 and 27. The tapes reveal the Los Angeles quartet – singer/organist Doug Ingle, bassist Lee Dorman, guitarist Erik Brann (just 17 at the time) and drummer Ron Bushy – on the verge of its defining success, mixing tracks from its first album Heavy, with songs that would appear two months later on the band's multi-platinum magnum opus, In-A-Gadda-Da-Vida.
The well-defined sound heard on these previously unreleased recordings is the result of the quality of the original tapes and the meticulous restoration used to prepare them for this project. Original recording engineer Lee Osborne recorded all the shows using a ˝" four-track recorder running at 15 ips. Unfortunately, audio signal issues made the first two songs from the second set on April 26 unusable.
What remains, as veteran music journalist David Fricke writes in set's the liner notes, "is the sound of hard-rock immortality in the making…"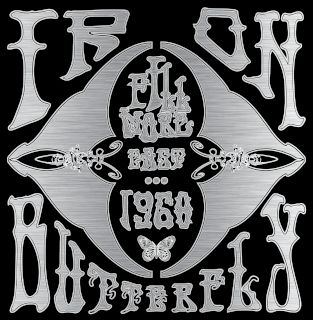 Edited by hardrockcafe, 01 September 2011 - 02:01 AM.